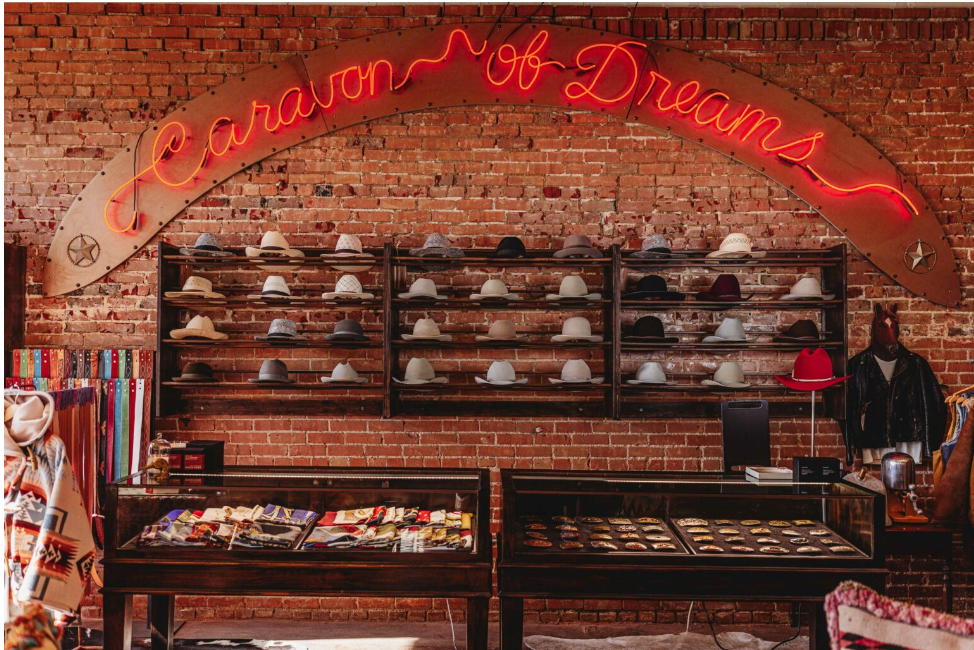 MODERN WESTERN GALLERY OF VINTAGE AND CURATED NEW AMERICANA
Vintage

Our collection of vintage items ranges from beaver felt hats, belt buckles, cufflinks, jewelry, luxury silk scarves, to leather and suede fringe jackets.

Made in America

We make it a goal to only source the new items we carry in our store from vendors and manufacturers domestically.

Repurposing

Many brands that we carry repurpose old materials like dead-stock fabric to create new garments that can be worn in a different way today.